Amazon expert
We're always under the hood, tinkering, adjusting, perfecting! Constantly obsessing over the perfect combination of images and words to maximize sales.

Increase sales
We deliver stratospheric sales for new items by harnessing Amazon's constantly evolving programs and turning them on their heads effectively. Flipping the table and executing for the win which translates into healthy sales.
Building your brand
Enhanced brand content supercharges your entire catalogue by adding quality real estate to your listings. Better aesthetics and branding drive traffic, conversions and sales.
We create real impact for those who partner with us
MAP Enforcement
We work with you and teach you our proprietary methods for eliminating offenders from your listings on marketplaces such as Amazon, Ebay, Walmart & Others.
Follow MAP
It's our policy to follow all Minimum Advised Pricing of brand & distributors. DB Handel believes that brands have the right to set the price they want their products sold for and we do everything possible to uphold that price.
Optimized listings
Show-and-tell graphics, keyword-rich headlines, 5-star reviews, and lifestyle photography build momentum and increase both traffic and conversions.
Your goal is our business
Setup
Strategy starts at onboarding, with landscape research and competitive analysis of your niche to truly understand your potential audience.
Strategy
Amazon is always changing and so we're always adapting. We pride ourselves on staying in-the-know-about policy changes and platform features to continuously evolve new strategies.
Support
We offer around-the-clock protection with automated and manual oversight of your account. Our dedicated account and inventory managers have your back all day, every day.
The perfect business partner does exist
No more price war
We deploy every weapon in our digital arsenal to eliminate unauthorized MAP violators who are stirring up a price war.
We increase your bottom line
We net you more profit and market share with optimized listings, strategic advertising and an enhanced Amazon presence.
We preserve brand community
We delight your potential customers by creating a polished and professional online image that helps drive in-store sales.
We leverage insider insights
We'll capitalize on new programs and future-proof your brand against emerging risks.
We do the heavy work
We handle all the annoying, complicated account management details that come with Amazon.
We work around the clock
We deliver 24/7 customer service that generates great reviews and repeat business.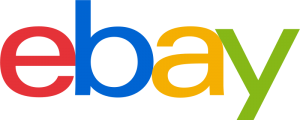 Toggle title
Toggle content goes here, click edit button to change this text.
Toggle title
Toggle content goes here, click edit button to change this text.